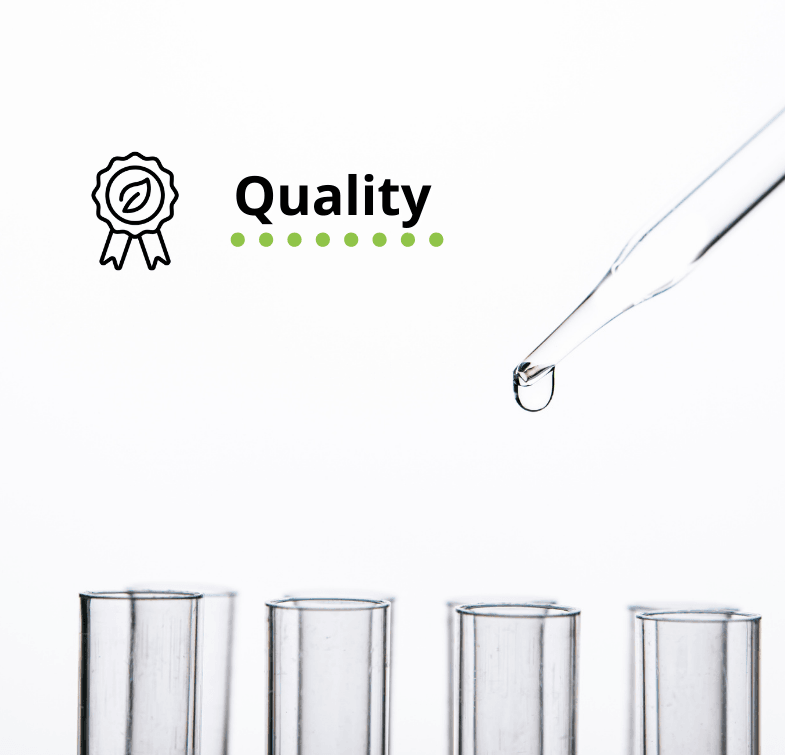 Nutribiolite continually reviews the most recent scientific bibliography in the area of ​​herbal medicine and nutrition to develop its products and keep its formulas always updated. In addition, during the formulation process, Nutribiolite follows the recommendations of the European community regarding phytotherapy, and European regulations regarding food supplements and food safety.
Nutribiolite pays special attention to the selection of raw materials: the best standardization in active principles in the case of plant extracts and the chemical formulas with the highest bioactivity/bioabsorption in the case of vitamins and minerals.
All Nutribiolite products are manufactured exclusively in Spain, in selected laboratories and under a critical control point system  HACCP and good manufacturing practices GMP certification that guarantees the suitability, safety and quality of the final product. Warehouses also work under an HACCP control system, guaranteeing the traceability and safety of all products, maintaining high quality standards and exceeding the requirements set by the legislation. Not least, Nutribiolite follows all regulations in terms of labeling, complying with what is required by Commission Regulation (EU) No. 432/2012 of May 16, 2012, which establishes a list of authorized health claims of food and the health claims of the European Food Safety Authority (EFSA).
Nutribiolite is registered in the General Sanitary Registry of Food and Food Companies of Spain (RGSEAA) with number 26.019586/VA and in the Spanish Agency for Food Safety and Nutrition (AESAN), complying with the requirements of the HACCP standards in accordance with the Regulations (CE) nº 852/2004 and nº 178/2002, relative to the hygiene of food products and the establishment of the principles and general requirements of food legislation.
Our products are intended to improve the general health of our customers, without the intention of treating, healing or preventing a specific disease. Nothing that is published on this website should be considered as medical advice. We always recommend our clients to consult their physician in order to obtain professional advice for any health problem.